How to Split Audio Files into Multiple Files

GEAR's Audio Editor can be used to split your wave/mp3 files into shorter length files for use in Audio-CD project. This 'How To Guide' works great for splitting your long (timewise) wave file of your captured vinyl LPs and/or cassette tapes.

If you have recorded your vinyl LPs or cassette tapes into the computer and saved them as a continuous file, proceed as follows to 'split' them into separate files.

1. Open the Audio Editor - in GEAR Video, it is available in the Edit menu, other GEAR products under Tools:

2. Open your capture audio file: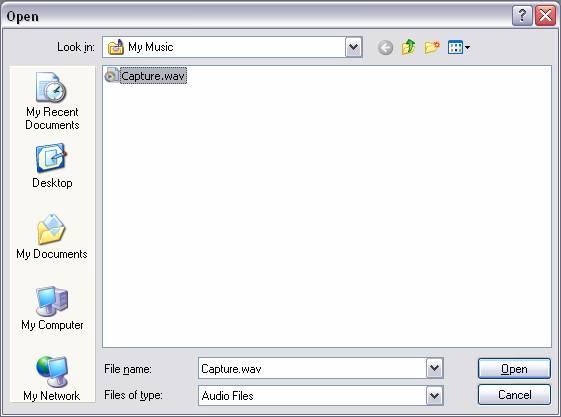 3. Notice the 'flat' areas within the waveform (blue blobs). They represent 'silence'. This 'silence' will be the space between the songs on the LP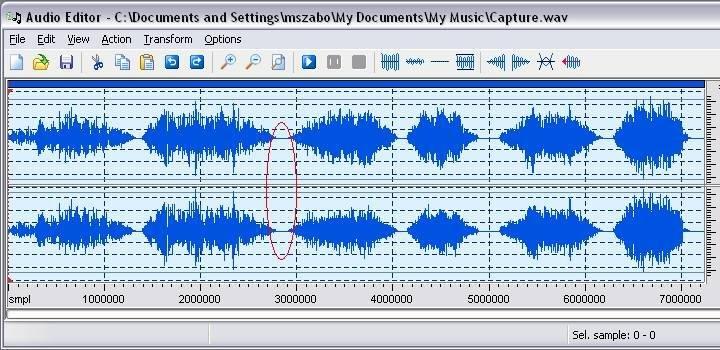 4. Use the mouse to 'highlight' (left-click, drag) the first song in the editor: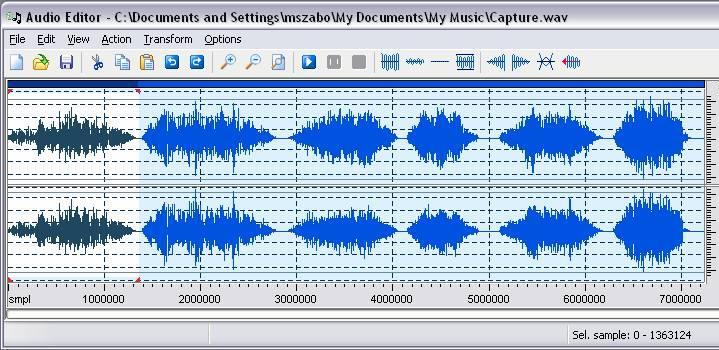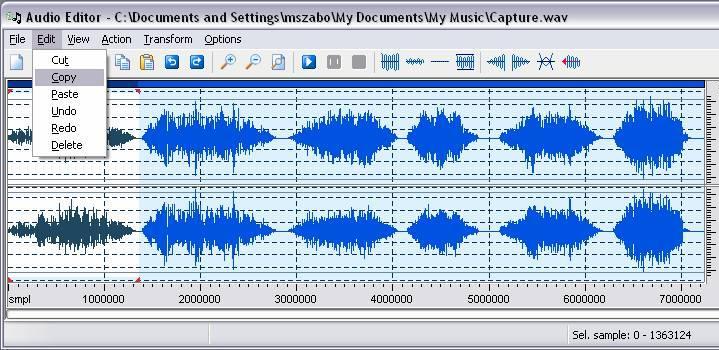 6. Right-click at the far right of the waveform to highlight the entire waveform: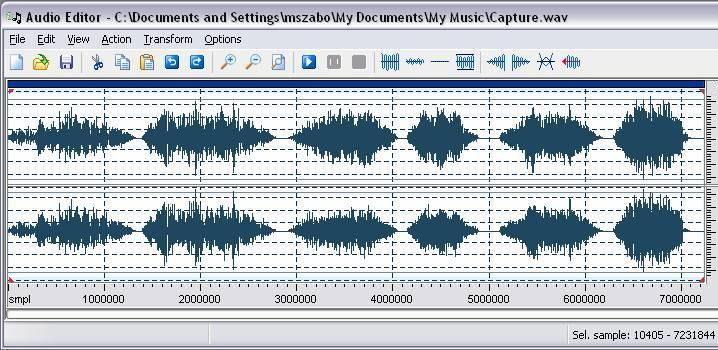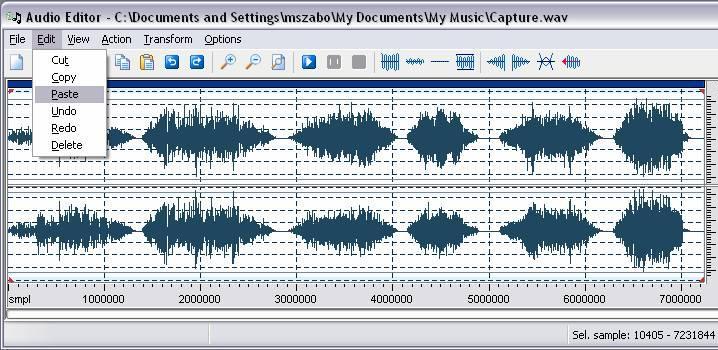 8. That will 'paste' the first song into the editor: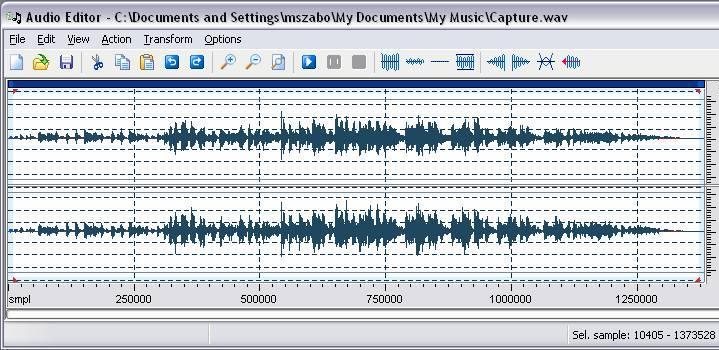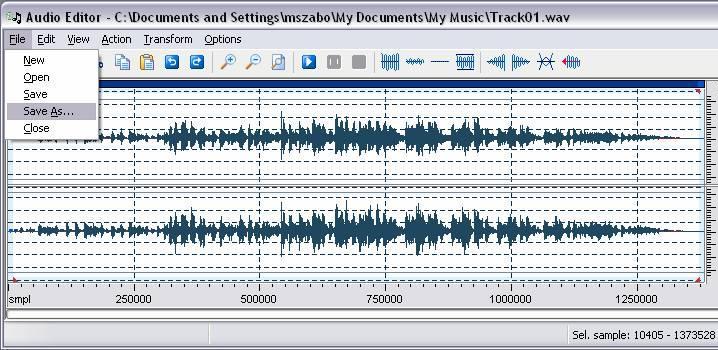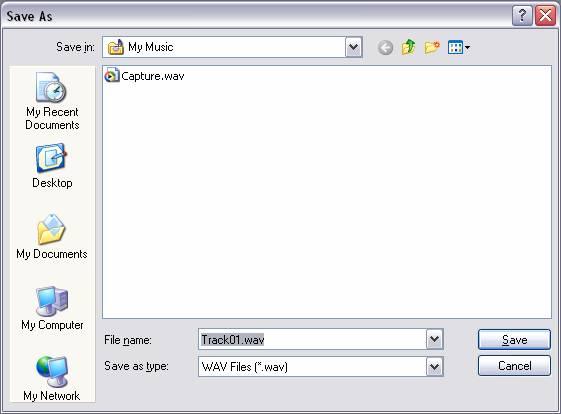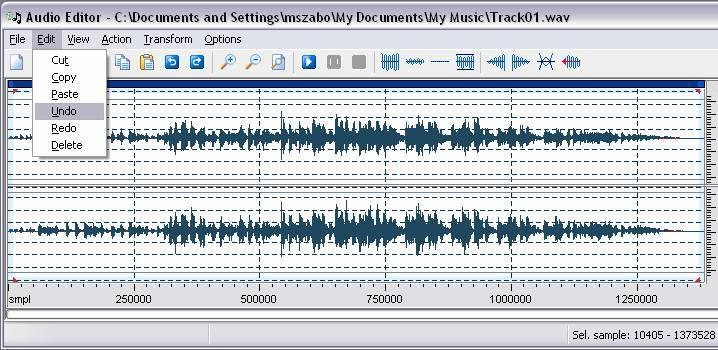 12. You will see the entire waveform again: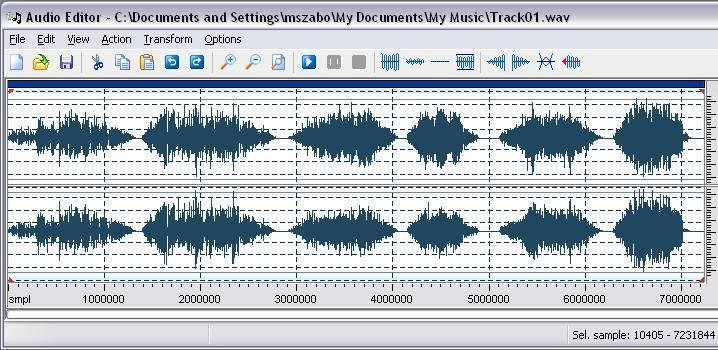 13. Highlight the second song: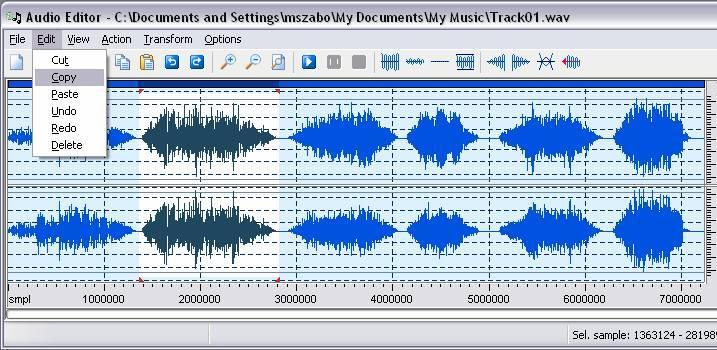 15. Left-click the beginning of the waveform to move the bar back to the beginning: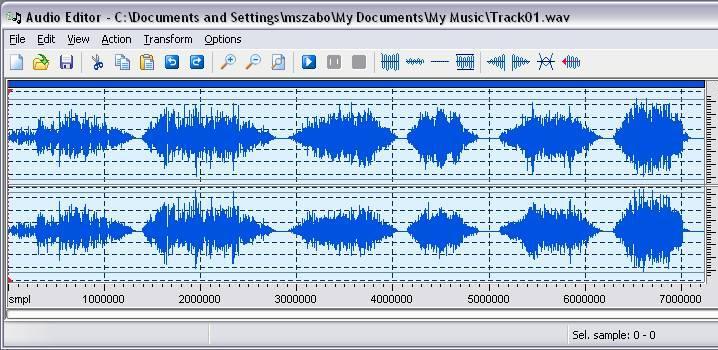 16. Right-click at the far right again to highlight the entire waveform: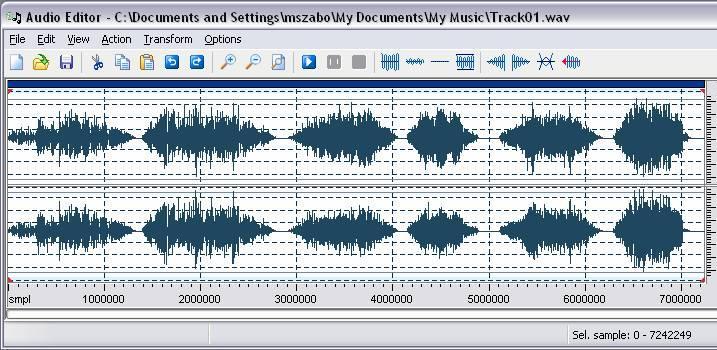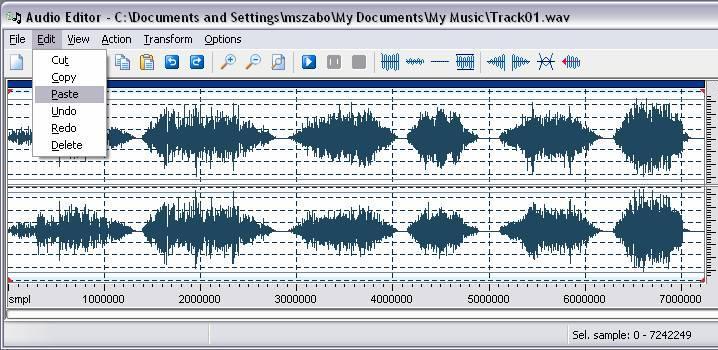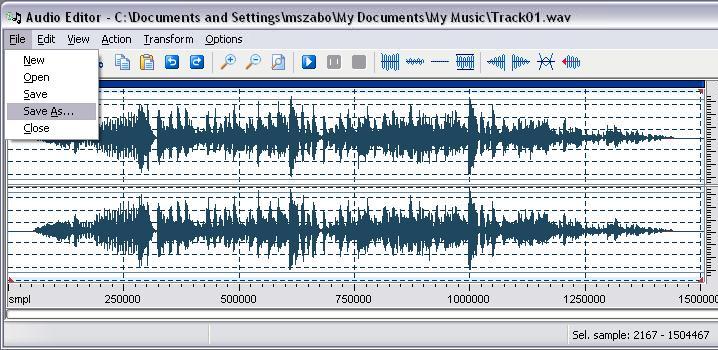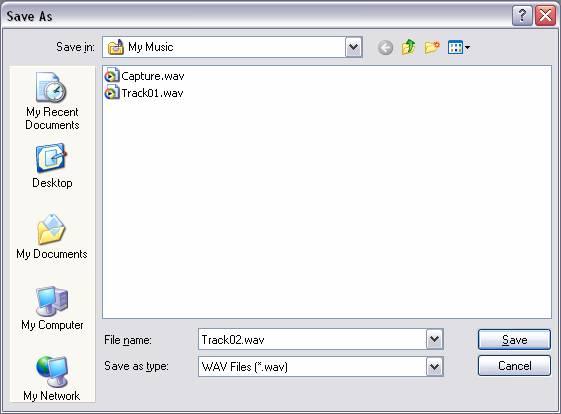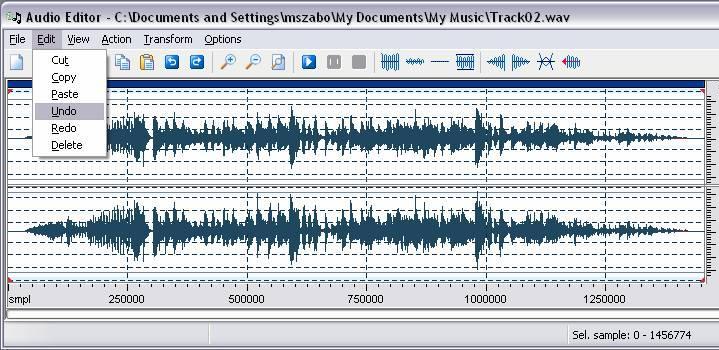 21. Repeat with remaining songs: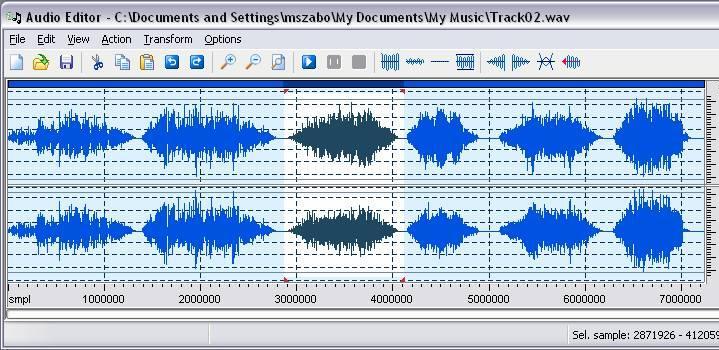 After you have 'chopped-up' your audio file into separate files, you can follow the 'How To Guide' for:
How To Create Audio CDs