GEARImage 4.00
Platform:

Windows 8.x, 7, Vista
GEARImage 4.0 is an easy-to-integrate software utility for replicators, game developers, and fulfillment houses specializing in CD/DVD duplication and replication.
GEARImage 4.0 is sold as an annual term license, renewing each anniversary date upon payment of the fixed annual fee.
Retail Price (Year 1): $4,000 - Contact sales@gearsoftware.com for details about quantity discounts
Annual Renewal: $4,000 - inclusive of software license renewal*, upgrades and priority technical support
* pre-paid Three-year plan: $4,000 for Year 1 + $6,200 (total) prepaid for Years 2-3
GEAR Software holds a license to Patent No. 5,490,216
Convert CDs and DVDs to DDP images
Burn DDP Images to CD-R/DVD±R - Dual layer and CSS images are supported
Copy discs to multiple devices
Record a GEAR Project to multiple drives
Automate routine tasks
Control file system formatting
GEARImage 4.0 evolved as a Windows command-line tool to automate the creation of CD and DVD audio, DVD-video, data, and DDP disc images in a production environment.
GEARImage 4.0 will:
create DDP images and burn physical media using a variety of input types and sources
Provide source file sampling to ensure compliance with format specifications
integrate with your existing CD/DVD project work-flow via a command-line interface
The software features sampling to ensure source files are compliant, returns an error indicator when something is amiss and provides exit code to indicate success or an error message and log file in the case of a problem.
On top of its versatility and ease of use, GEARImage 4.0 includes GEAR Software's Priority Technical Support.
* Priority Technical Support service includes GEAR's staff helping to integrate GEARImage 4.0 into your work-flow process
Create Audio DDP input.xml

Create Audio DDP output directory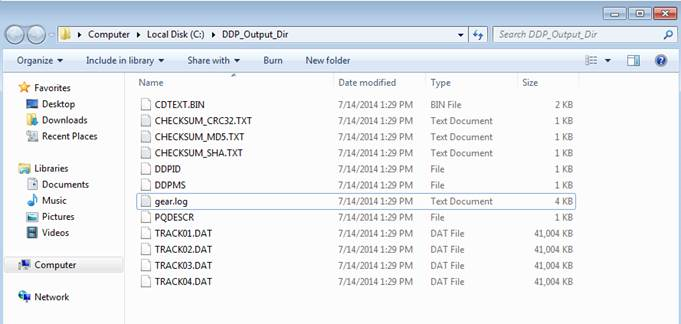 Create Data DDP console output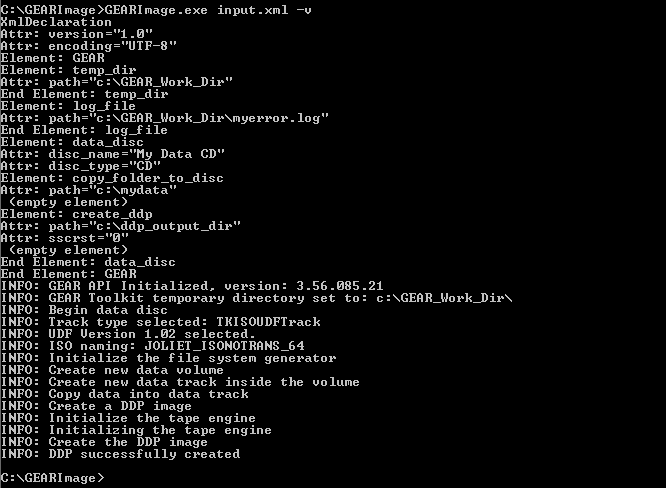 Create Data DDP input.xml

Create Data DDP log file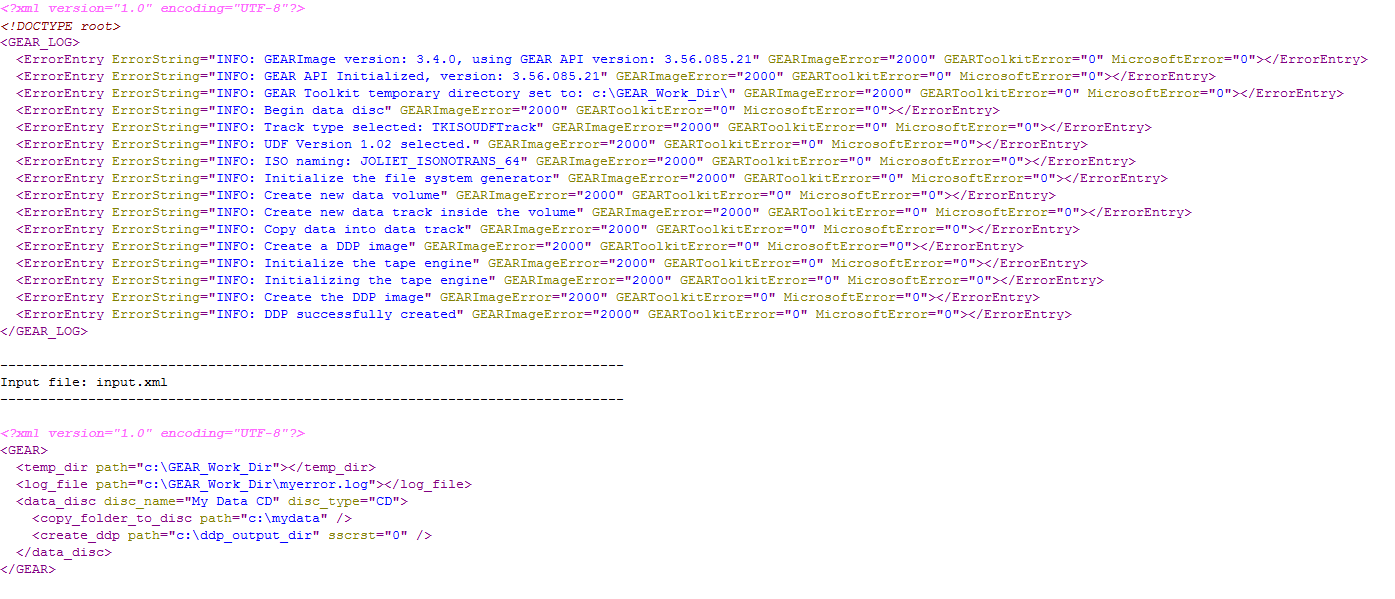 Create Data DDP output directory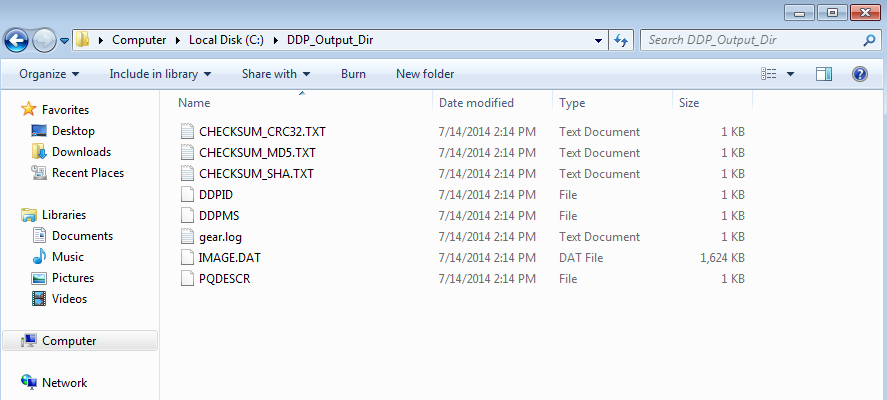 Create Audio DDP console output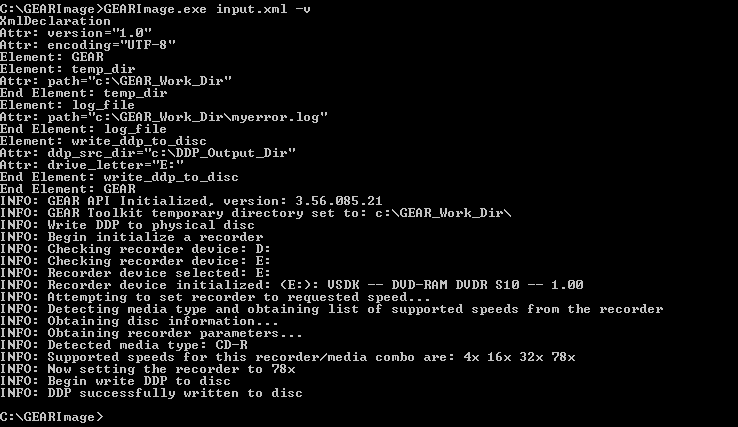 Record Audio DDP input.xml