How To Copy a CD-Audio DDP image to CD

With GEAR PRO Mastering Edition, it's easy to copy a DDP image of a CD-Audio title to a CD-R. This allows you to check that the DDP is an exact copy of the original so you can be sure that when the DDP is sent off to a mastering/replication facility it will be exactly the way you intend it to be.

This DDP to CD process only applies to CD-Audio titles. For other types of DDP images, see the Restore a DDP image to Diskguide.

To copy a CD-Audio DDP image to a CD-R

1. Start GEAR PRO Mastering Edition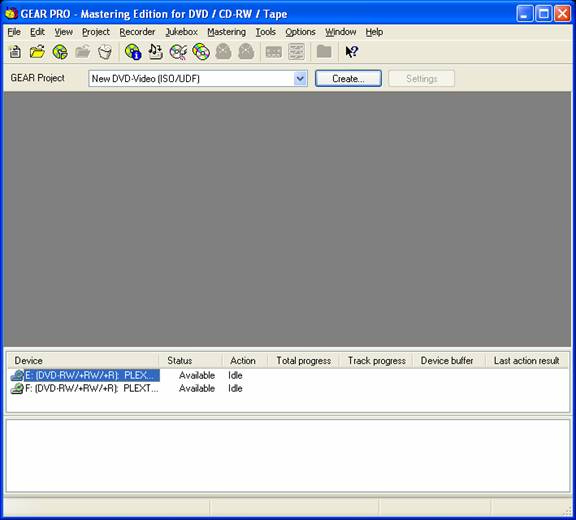 2. Select the drive you wish to record to in the device window by clicking on it.
3. If you need to change the drive's settings, right click on the drive in the device window and select Settings... or press F3.




The drive settings box will appear. Click through the tabs and alter any settings as necessary.




When finished with the settings, press OK.
4. Select File and Run GEAR Command...Ctrl + R.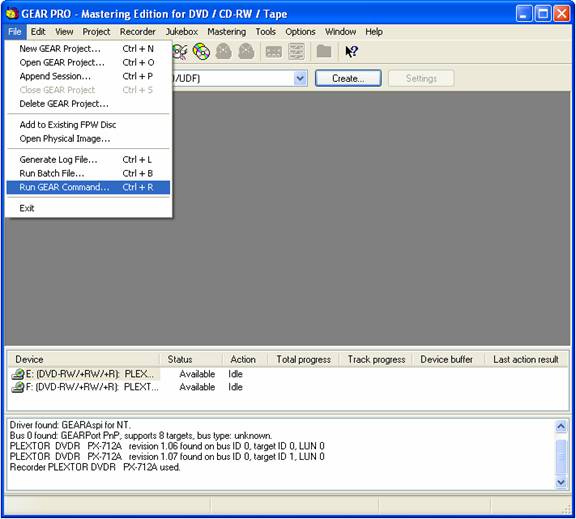 5. The Run GEAR Command dialog box comes up: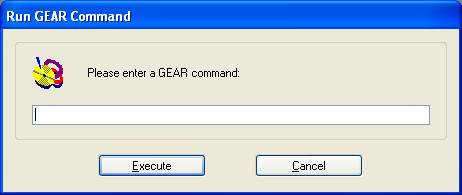 6. Type the following command: WRITECD -ddp <ddp_dir> – where <ddp_dir> is the path to the folder that contains the DDP image.
Do not include a slash after the folder name.

NOTE: Try to use short folder names that do not have spaces in them, otherwise you must use quotation marks around the path to the DDP Image folder.

In this example we'll use WRITECD -ddp C:\Audio-CD_DDP
Click Execute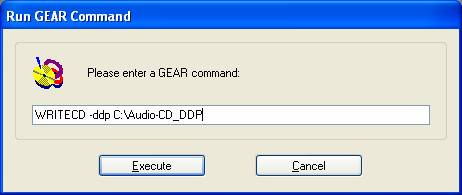 7. If there is no disc in the selected drive, the following warning will pop up:




Insert a disc and press OK.
8. You should see this...then progress through the tracks...(13 tracks in this example).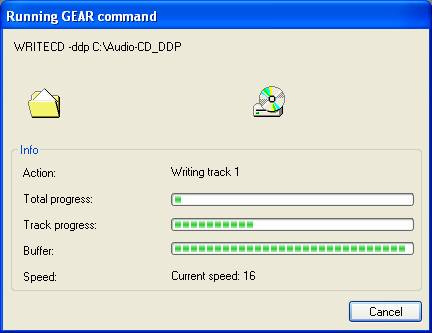 9. GEAR PRO Mastering Edition will indicate when the copy is finished. The disc will eject, and return to the main GEAR window.
That's it. GEAR PRO Mastering Edition makes it easy to copy DDP to CD.