How To Duplicate CDs and DVDs with GEAR PRO 7.0
With GEAR PRO, it's easy to turn your PC into an inexpensive and powerful DVD and CD duplicator. GEAR PRO versions support burning to multiple burners in parallel. You can use as many burners as your system can support. Copy discs from an existing disc, or from a GEAR project.
To duplicate CDs from a disc (drive to drive)

1. Place your original CD in a CD or DVD drive. Place a blank CD-R in each burner.
2. Press the disc copier button in the GEAR Toolbar. This brings up the disc copy window.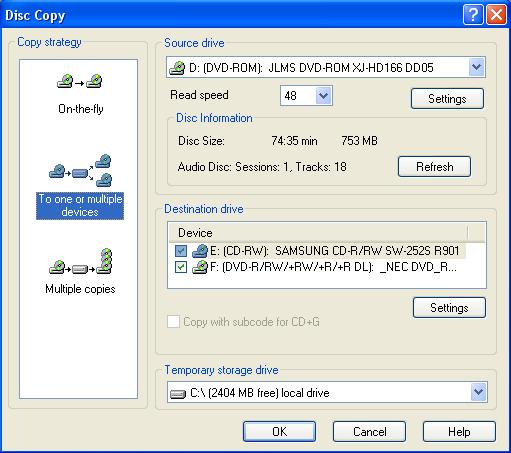 Select "To one or multiple devices".

Select your source drive in the top, and the destination drives below. You can adjust any devices settings, such as "verify after write", or recording speed by clicking the appropriate "Settings" button.
3. Press the "OK" button. GEAR will read the source DVD or CD, storing it temporarily on your hard drive.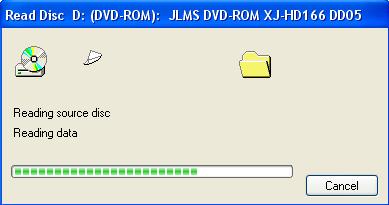 Your DVD or CD will be duplicated quickly and accurately. While the copies are being duplicated, you will see a progress indication next to the each drive in the device window.

Could it be any easier to copy CDs?