External SCSI Enclosure with 5.25" IDE/ATAPI CD/DVD Recorder
Along with your purchased copy of GEAR PRO UNIX software, GEAR can provide a turn-key hardware solution for SCSI UNIX boxes. GEAR Software's turn-key solution includes a current model CD/DVD recorder, an external enclosure with a 68-pin HD SCSI connector, and an ACARD AEC-7730SA SATA/SCSI bridge card. This "plug & play" solution from GEAR is available by contacting sales@gearsoftware.com.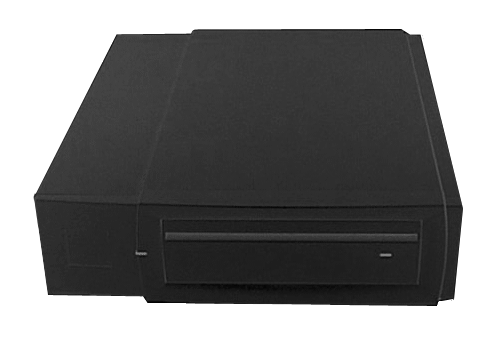 GEAR provides external SCSI enclosures with a 68-pin high density SCSI connection.
Part #
Description
Image
IO 0026-00
GEAR UNIX Interface Card

ACARD AEC-7730SA
HR 0026-00
DVD/CD Recorder
Currently shipping SONY OPTIARC
EN 0026-00
External SATA-SCSI Enclosure Case



68-pin High Density SCSI Connection
KI 0026-00
External SATA-SCSI Enclosure Kit (Complete)

Includes:


IO 0026-00
HR 0026-00
EN 0026-00
3-Foot 68-pin HD External SCSI Cable
For more information or to purchase, send an email to sales@gearsoftware.com.